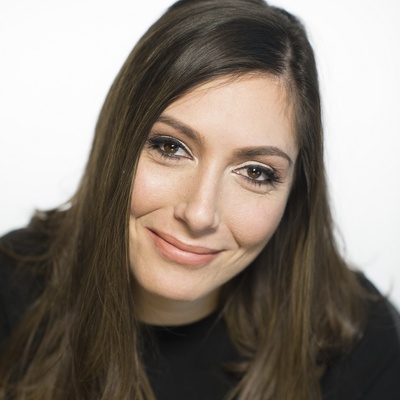 Mariam Paré
2020 University of Illinois at Chicago Fellow
Visual Arts
Mariam Paré is a visual artist and mouth-painter. She became a quadriplegic at the age of 20 after surviving an act of gun violence. Mariam taught herself to paint by holding the brushes in her mouth and began to develop her artistic practice. Today, Mariam is a well-recognized creative talent, celebrated for her colorful portraits and multi-media works. She touches on motifs surrounding issues of gun violence and her disability experience.
Mariam is a member of the Association of Mouth and Foot Painting Artists. Her paintings have been exhibited across the United States and Europe. Her work can be found in numerous private collections and venues, including the Museum of Art Vancouver, the Orlando Museum of Art, New York City Children's Museum, the McCord Gallery, and others.
In addition to painting, Mariam collaborates with other artists with disabilities to pursue disability advocacy through art. She uses a combination of digital art, painting, video, and photography to generate a unique story, using her own life to reflect the overall challenges and ambitions of the larger disabled community. Her goal is to make art that embraces a sense of beauty while simultaneously affirms disability identity and awareness.