Nejla Yatkin
Choreographer
Award-winning and critically acclaimed choreographer and dancer Nejla Yatkin is a 2019 Chicago Dancemakers Forum Lab Artist, recent Drama Desk Award Nominee, and a 3Arts Awardee. Nejla hails from Germany and brings a luminous, almost incandescent transcultural perspective to her creations. While her dances are never literally in representation, they nevertheless remain evocative of searing themes that resonate in universal human experience, including the role of memory and history in constructing identity, causing conflict, and, even, possibly, transforming cultural tension into deep, authentic moments of human connection through movement.
Since graduating from "Die Etage" a Performing Arts College in Berlin, Germany, she has danced as a principal with numerous companies in Germany (Fountainhead Tanz Theater, Dance Butter Tokyo, and Pyro Space Ballet) as well as the United States (Cleo Parker Robinson, Dayton Contemporary Dance Company, and Shapiro &Smith) among others. She was critically acclaimed for her performance Stravinsky's Firebird as "Firebird" with the Denver Symphony under the direction of Marion Alstop and choreographed by Cleo Parker Robinson. During her dancing career she has worked with such leading choreographers as Donald McKayle, Eleo Pomare, Anzu Furukawa, Katherine Dunham, Diane McIntyre, and Ron Brown, among many others.
In 2000 she started choreographing full-time solo works inspired by great female choreographers. To date, she has choreographed five evening-length solo works that toured nationally and internationally around the world to critical acclaim. She has also choreographed group works for her own project-based dance company NY2Dance as well as on other companies, such as the Cleo Parker Robinson Dance Ensemble, Dallas Black Dance Theatre, the Washington Ballet, River North Chicago, and the Modern American Dance Company, among others.
Her past dances have been inspired by stories and events of significant places in the world. Such was the case with the Berlin Wall Project, Oasis, Everything you wanted to know about the Middle East but were afraid to dance, and Dancing Around the World with Cities (a traveling, site-specific work around urban sites), which toured literally around the world with from 2015 to 2016.
Since launching an independent career as a choreographer, she has been the recipient of four Artist Fellowships for her Excellence in Dance and Choreography from the D.C. Commission on the Arts and Humanities, an agency of the National Endowment for the Arts, and a three-time recipient of the Creative Performing Arts grant from the University of Maryland. Other awards include the Local Dance Commissioning Project by the John F. Kennedy Center for the Performing Arts, two Creation Funds, and two Performing Arts Residencies from the National Performance Network.
For her past creations Ms. Yatkin has received five Metro D.C. Dance Awards, including two times "Outstanding Individual Performance", "Best Scenic Design", "Best Multi-Media Performance," and "Best Overall Production." In 2005, she was named as one of "Top 25 To Watch" by Dance Magazine and was given the award for "Outstanding Emerging Artist" by the D.C. Mayor's Arts Award Committee. After the Princess Grace Choreography Fellowship Award in 2008 from the Foundation, she was also awarded a 2009 Princess Grace Special Project grant as well a 2015 Princess Grace Works in Process Award to be in residence at the Baryshnikov Art Center.
For her recent choreographic commissions for the musical The Boy Who Dances On Air she was nominated for a Drama Desk Award and A Chita Rivera Award for Outstanding Choreography. Her short documentary in collaboration with Enki Andrews entitled "Dancing Around The World" received the Silver Palm Award for Outstanding Short Documentary category from The Mexico International Film Festival.
Besides choreographing, she is also passionate about sharing her knowledge with the next generation. She was an Artist Resident at the University of Notre Dame from 2008 to 2012, and from 2001 to 2008 she was a tenured Associate Professor in the Department of Dance at the University of Maryland, College Park teaching dance and choreography. In recent years, she has been a choreographer in residence creating new works for Purchase Conservatory of Dance, Webster University, and Northwestern University, among many others.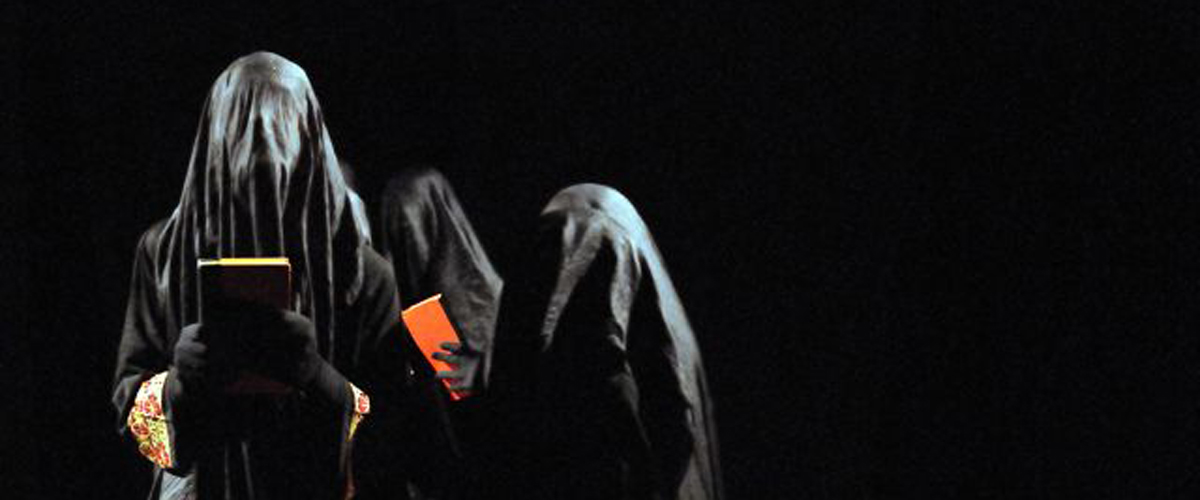 Nejla Yatkin has crowd-funded a project with 3AP
$5,001 raised of $5,000 goal
0 Days 0:00:00 LEFT

3Arts matched
100% funded

This new evening-length dance work is inspired by a Middle Eastern love story and the juxtaposition of desert and oasis, with the real world meaning that the "real" and the "fantastic" exist in the same stream of thought.

Read more about Oasis

$6,827 raised of $5,000 goal
0 Days 0:00:00 LEFT

3Arts matched
137% funded

My life and my art are about embodying the "fleeting moment" that is inherent to dance: the moment that makes people feel alive in the act of creativity. Two years ago I embarked on a journey of a lifetime with …

Read more about Dancing Around the World