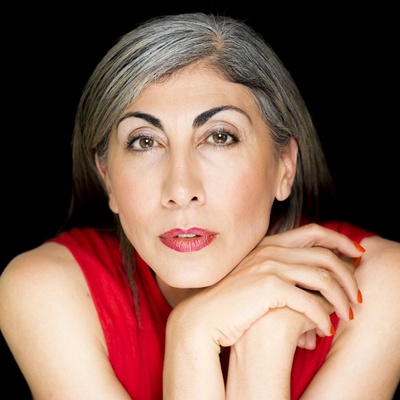 Nejla Yatkin
Choreographer
Described by the New York Times as "a magician, telling tales and creating worlds" and "a fierce and supple performer," Chicago-based choreographer Nejla Yatkin travels around the globe inspiring empathic connection between people and their environments. She creates solos, choreographs ensemble dances for stages and sites, collaborates on plays and film/video projects, and educates young artists. She is the recipient of multiple grants and awards from the Princess Grace Foundation, the Jay Pritzker Foundation, the Turkish Cultural Foundation, the National Performance Network, 3Arts, the Chicago Dancemakers Forum, the Illinois Arts Council Agency, and the City of Chicago, among others.
Nejla hails from Germany and weaves multiple cultural influences into choreographic tapestries of her own design. She explores multifaceted identities in solo creations including What Dreams May Come (2015), an evening-length multimedia piece that explores the spaces between felt and perceived selves with video and original music. That piece has toured in Latin America, India, Africa, and Russia with support from the Baryshnikov Arts Center and the Princess Grace Foundation. Nejla's new solo project, The Other Witch—a multi-lingual hybrid performance/installation/documentary in response to Wigman's Hexentanz—explores Otherness from the perspective of the Other and is supported by the Chicago Dancemakers Forum Lab Artist Award, the City of Chicago's Department of Cultural Affairs and Special Events (DCASE), and the Chicago Cultural Center. A virtual premiere was presented as part of the Dance Center of Columbia College Chicago's Fall 2020 season and further presented by the Goethe Institute in India in the Spring of 2021. The Other Witch was named one of Top 10 Dances of 2020 by See Chicago Dance and will have its live performance at the International Contemporary Dance festival in Santo Domingo in the fall 2021.
Nejla's transcultural ensemble dances take place in theaters and outdoors. For her 2015 project, Dancing Around The World, she travelled to a new country every two weeks to guide community groups in choreographies that surprised and intrigued audiences in urban spaces. The piece traveled to 20 cities internationally since its premiere. A film of the project, created with videographer Enki Andrews, was awarded the 2018 Silver Palm Award for Best Documentary Short Film by the Mexico International Film Festival.
Nejla has choreographed stage works for major contemporary dance and theater companies including the Cleo Parker Robinson Dance Ensemble, Dallas Black Dance Theater, Abingdon Theater, Open Door Theater, River North Chicago Dance, and the Washington Ballet. Recent projects such as Moving Nature Dreams (2019) and Conference of the Birds (2018) are designed to activate nature areas and parks in Chicago.
Nejla also shares her deep love and knowledge of dance through teaching. Her body is an encyclopedia of contemporary masterworks: as a principal dancer with Dayton Contemporary Dance Company and the Cleo Parker Robinson Dance Ensemble and as an independent soloist, she has interpreted works by seminal choreographers José Limon, Donald McKayle, Katherine Dunham, Eleo Pomare, Dianne McIntyre, Anzu Furukawa, and Pina Bausch. Her technical expertise enfolds Japanese Butoh Dance, Middle Eastern dance forms, pantomime, and acting techniques. Nejla earned tenure while serving as an Associate Professor of Dance at University of Maryland, College Park. She has also taught and created with students at Harvard University, Northwestern University, SUNY Purchase, Webster University, Washington University, University of Notre Dame, and many others. In all her endeavors, Nejla seeks what British philosopher Isaiah Berlin refers to as an "awareness of the deep currents"—a comprehension of the connection between all people.
Profile image by: Enki Andrews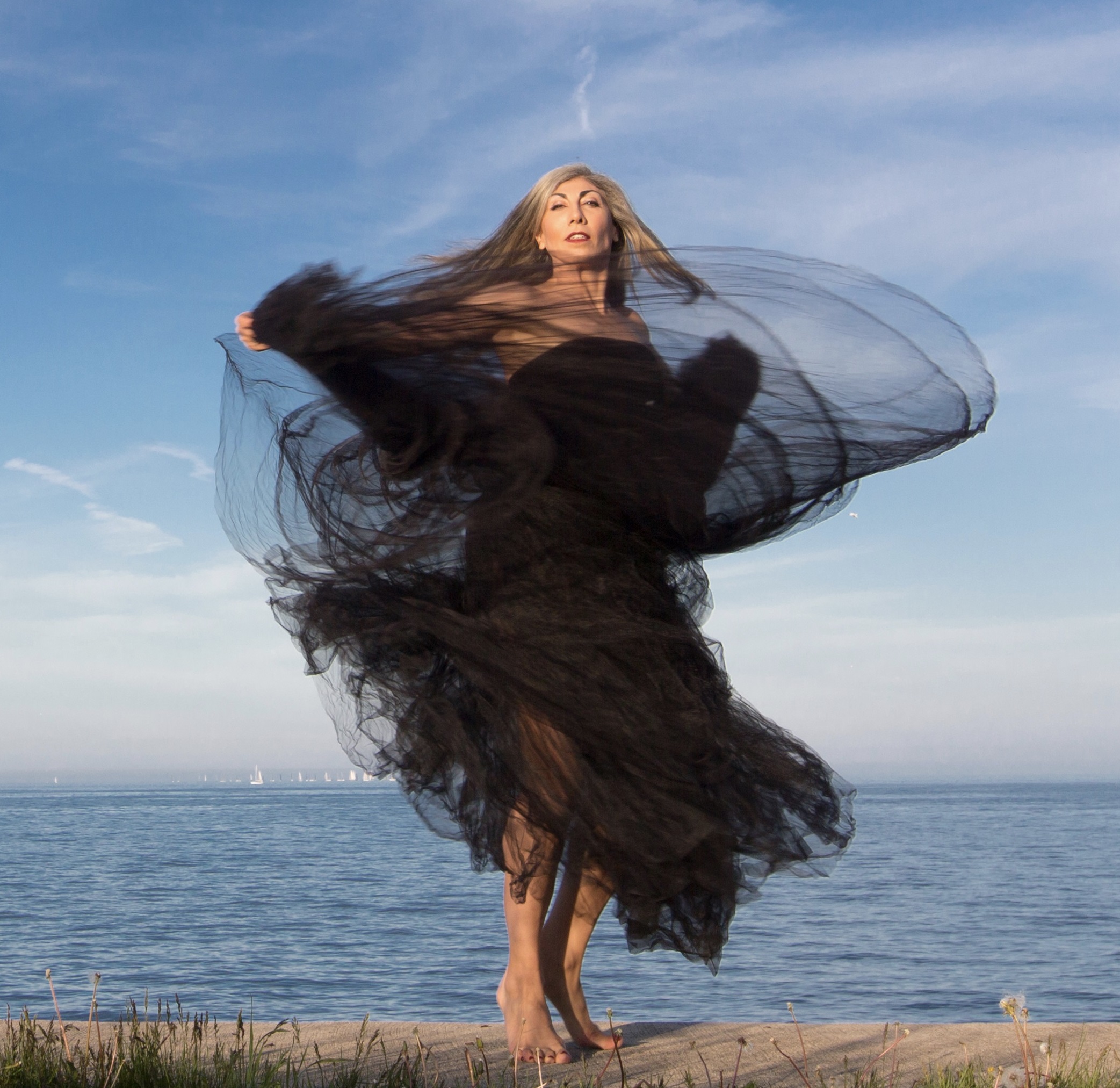 Featured Artworks
Photo by Enki Andrews
Nejla Yatkin has crowd-funded a project with 3AP
$5,001 raised of $5,000 goal
0 Days 0:00:00 LEFT

3Arts matched
100% funded

This new evening-length dance work is inspired by a Middle Eastern love story and the juxtaposition of desert and oasis, with the real world meaning that the "real" and the "fantastic" exist in the same stream of thought.

Read more about Oasis

$6,827 raised of $5,000 goal
0 Days 0:00:00 LEFT

3Arts matched
137% funded

My life and my art are about embodying the "fleeting moment" that is inherent to dance: the moment that makes people feel alive in the act of creativity. Two years ago I embarked on a journey of a lifetime with …

Read more about Dancing Around the World

$11,000 raised of $5,000 goal
0 Days 0:00:00 LEFT

3Arts matched
220% funded

A Dance for a Time Being will explore the aging body and place; revealing the traces we leave behind in the spaces in which we move. I will collaborate with six dancers who are over the age of 60 and …

Read more about A Dance for a Time Being