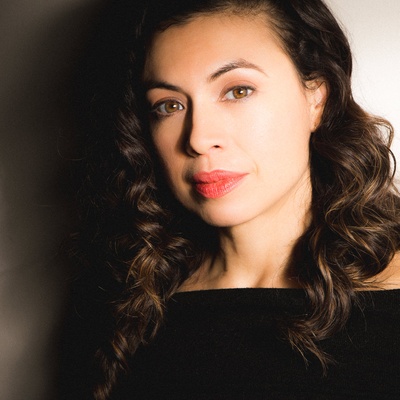 Sandra Delgado
Playwright & Actor
3Arts / Community Awardee
Sandra Delgado is a Colombian-American writer, actor, singer, and producer born and raised in Chicago. She is best known as the creator and star of the hit play La Havana Madrid. Acclaimed as one of the best plays of 2017 (Time Out Chicago) and Teatro Vista's best-selling show in its 25-year history, La Havana Madrid has resonated with Chicagoans from all different backgrounds. The production was nominated by the Alliance of Latinx Theater Artists (ALTA) for the Maria Irene Fornes New Play Award and won the award for Best Production. It returned in Spring 2019 for its third sold-out run in a co-production by Teatro Vista and Collaboraction.
In addition to her writing, Sandra is also a respected veteran stage actor with a career spanning almost two decades. Recent credits include roles in La Ruta at The Steppenwolf Theatre, Oedipus El Rey at The Public Theater, the epic five-hour 2666 at the Goodman, her star turn as Veronica opposite Jimmy Smits in Motherf**ker with the Hat at Steppenwolf, and Mojada at Victory Gardens Theater, where her portrayal of Medea earned distinction as one of the Top Ten performances of 2013 by the Chicago Tribune.
As a producer, Sandra is deeply committed to mentoring, advocating, and creating opportunities for her fellow Latinx theater artists. Her ground-breaking YO SOLO Festival of Latino Solo Shows in 2012 was the first of its kind in the country. She co-curated Steppenwolf's LookOut series during the run of her show La Havana Madrid, bringing dozens of Latinx artists to perform at Steppenwolf for the first time, and in the process, creating community and a cultural hub for Latinx Chicagoans. Saints and Sinners, her new storytelling and music series, is also an extension of her drive to create more opportunities for writers and performers of color and provide a space to cultivate connections and understanding. Her advocacy work also includes serving on the Actors' Equity Association EEO Committee since 2005 and co-chairing their annual Spirit, A Celebration of Diversity, as well as serving on the Latinx Theatre Commons advisory committee, a national advocacy organization for Latinx theater artists, since 2014.
In addition to being an ensemble member of Teatro Vista (Associate Artistic Director from 2006-2008), Sandra is a founding ensemble member of Collaboraction (established 1997) and devoted to their mission of creating new works around Chicago's most critical social issues. In addition to the 3Arts Award, Sandra is the recipient of an Illinois Arts Council Fellowship in Literature, a Joyce Award, a Fox Foundation Resident Actor Fellowship in the Extraordinary Potential Category (Theater Communications Group), a two-time Individual Artist Program grantee from the Chicago Department of Cultural Affairs and Special Events, a 2014 3Arts Projects artist, and was named the 2017 Latina Professional of the Year from the Chicago Latino Network.
Sandra is a resident playwright at Chicago Dramatists, a member of ALTA's Semillero Playwright's Circle, a member of the Goodman Theatre's Playwright's Unit for 2015/16, and on the Advisory Committee of the Latinx Theatre Commons, a national advocacy group for Latinx theater artists. Her storytelling series, Saints and Sinners, has been seen at Collaboraction and Steppenwolf. She is one of twenty women of Chicago arts and culture honored in Kerry James Marshall's outdoor mural RUSH MORE commissioned for the Chicago Cultural Center. Her new play, Hundreds and Hundreds of Stars (formerly Felons and Familias) was the inaugural "In the Works" commission for Theatre on the Lake, received a workshop production as part of their 2018 season, and was part of Goodman Theatre's New Stages Festival in Fall 2018. She is currently working on a commission from The Goodman Theatre to create a work with Sojourn Theatre for and about the people of Chicago. Her take on the classic, A Doll's House (a co-adaptation with Michael Halberstam), will debut this Fall at Writers Theatre.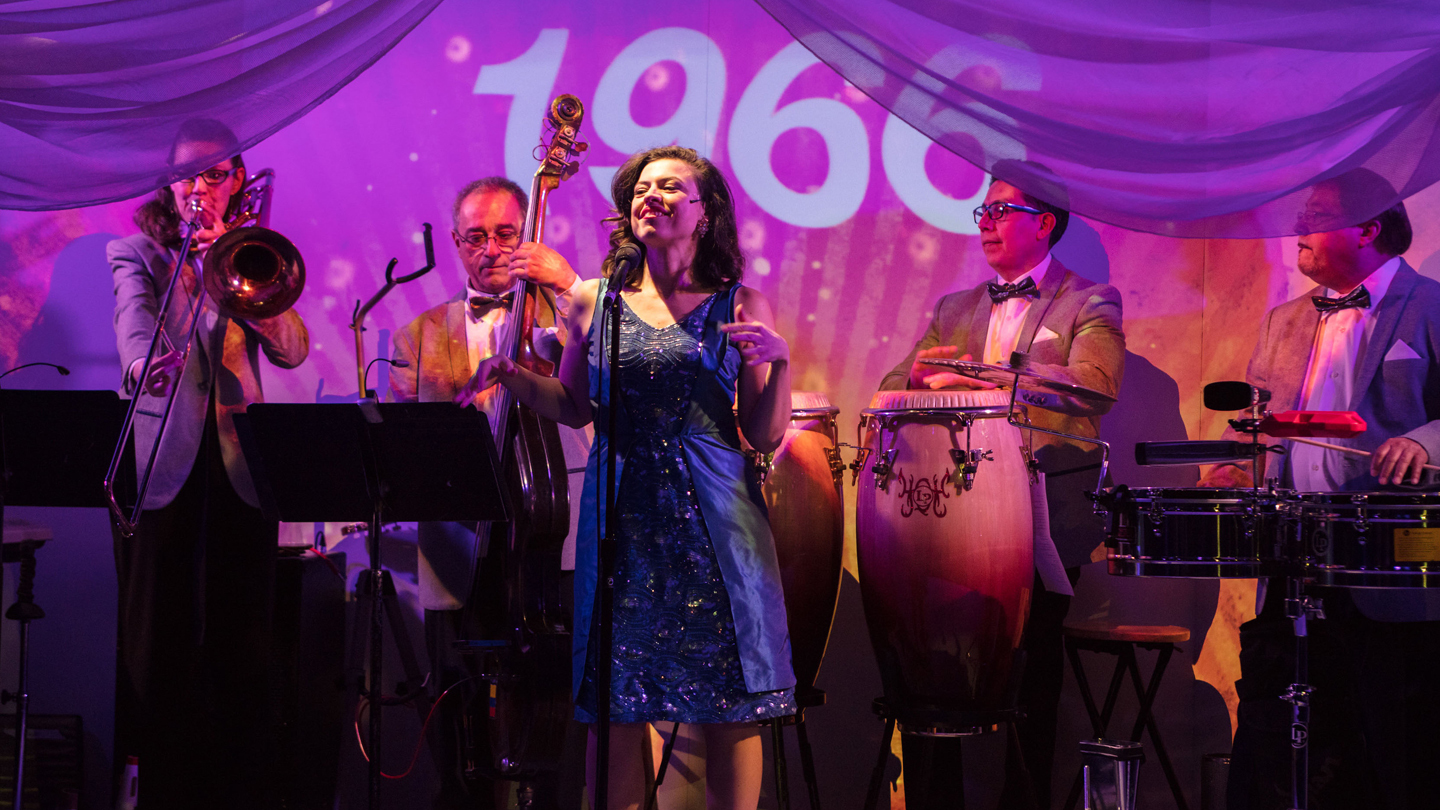 Sandra Delgado has crowd-funded a project with 3AP
$8,862 raised of $5,000 goal
0 Days 0:00:00 LEFT

3Arts matched
177% funded

La Habana is both a play with live music and film, as well as a documentary film that delves into the lives of the Caribbean Latino immigrants that came to Chicago in the 1960s. La Habana is inspired by interviews …

Read more about La Habana

$7,835 raised of $5,000 goal
0 Days 0:00:00 LEFT

3Arts matched
157% funded

It's time to sing! The Sandra Delgado Experience (SDE) is a music project that focuses on fresh versions of Colombian folkloric music and original songs inspired by traditional Colombian rhythms, woven together with storytelling. The SDE will exist as both …

Read more about The Sandra Delgado Experience