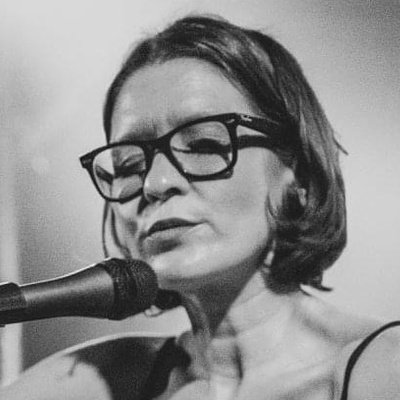 Anna Soltys
Interdisciplinary Artist & Musician
3Arts / Make a Wave Artist
Anna Soltys and the Familiar is a modern folk rock band with an entrancing new sound. Anna spent the first part of her childhood in Poland followed by six years in Paris before moving to her self-proclaimed home, Chicago. It is this cross-cultural awareness that may awaken the type of delivery that is so new to her sound. In addition to the music, her lyrical, poetic content fills the heart with an awareness of the self we could all use a little of.
The Familiar features Anna Soltys on vox and guitar, Larry Beer on drums/percussion, John Pirccucello on guitar/pedal/mandolin, and David Smith on bass and horns. Anna's music explores and embodies elements of pain, strength, honesty, and sorrow. From start to finish, its lyrically-driven, simple melodies leave you with a sense of colorful melancholy with a twist of renewed hope for lighter days. Art was truly the only language she had.
In addition to her music, Anna spent over a decade creating public art in Chicago, working with communities, organizations, and individuals to install long-lasting messages of hope, love, and individuality. Whether in a home, on the side of a public building, or the facade of a business, these pieces function as landmarks. She studied fine art at Ball State University and Columbia College Chicago, focusing on a variety of art practices. During these years, she explored 2D and 3D mediums such as painting, ceramics, collage, drawing, and jewelry making. These tools have unlocked the doors leading to the creation both in the physical fine art world, as well as the world of music. Her goal as an artist is to uncover the pieces that strand us all together.
Anna Soltys has crowd-funded a project with 3AP
$5,857 raised of $5,000 goal
0 Days 0:00:00 LEFT

3Arts matched
117% funded

In this evolving world we find ourselves in, I feel compelled to make music because that's the art form that I feel breaks through barriers and connects us to one another. The Space Between is a new album of songs …

Read more about The Space Between