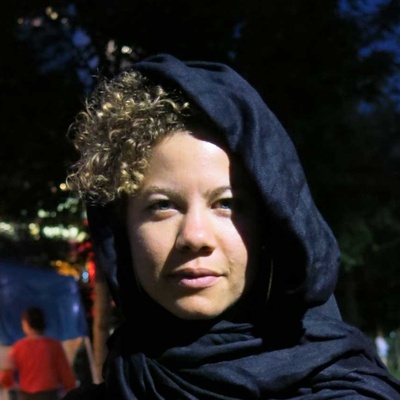 Anna Martine Whitehead
Performance Maker
3Arts / HMS Fund Awardee
Anna Martine Whitehead makes performances. She has been presented by venues including the Museum of Contemporary Art in Chicago; San José Museum of Art; Velocity Dance Center; Chicago Cultural Center; Links Hall; AUNTS; Pieter; Yerba Buena Center for the Arts; and CounterPULSE.
She has developed her craft working closely with Onye Ozuzu, Jefferson Pinder, taisha paggett, Every house has a door, Keith Hennessy, BodyCartography Project, Julien Prévieux, Jesse Hewit, and the Prison + Neighborhood Art Project, among others. She is the recipient of a 2019 Graham Foundation Award, 2018 3Arts Award, 2018 Chicago Dancemakers Forum Lab Artist Award, and a 2017 Foundation for Contemporary Art Emergency Grant.
Martine has written about blackness, queerness, and bodies in action for Art21 Magazine, C Magazine, frieze, Art Practical; and contributed chapters to a range of publications including most recently Queer Dance: Meanings and Makings (Oxford, 2017), Organize Your Own: The Politics and Poetics of Self-Determination Movements (Sobsercove, 2016), Platforms: Ten Years of Chances Dances (2016), and Girl Zines: Making Media, Doing Feminism (NYU, 2009). Martine is the author of TREASURE | My Black Rupture (Thread Makes Blanket, 2016).