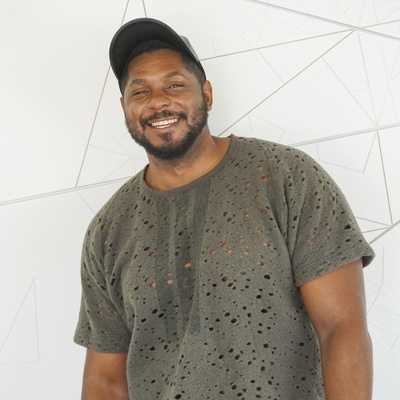 Derrick Woods-Morrow
Multimedia Installation Artist & Filmmaker
3Arts / Gary & Denise Gardner Fund Awardee
Derrick Woods-Morrow's work is a meditation on deviation and disruption, on language and representation, and on growing up in the American South. Currently based in Chicago and originally from Greensboro, North Carolina, he explores through his artistic practice Black sexual freedoms and the complicated histories concerning access to these freedoms. His work has been exhibited in collaboration with Paul Mpagi Sepuya in the 2019 Whitney Biennial, in thematic international and national group exhibitions at Kunsthal KAdE in the Netherlands, the Schwules Museum in Berlin, as well as The Contemporary Art Center in New Orleans, and the Museum of Contemporary Art Chicago.
He is an alum of the Skowhegan School of Painting & Sculpture, a 2021 Bemis Center for Contemporary Arts resident, a 2018 BOLT Resident at Chicago Artists Coalition, and a 2016 Fire Island Artist Resident. Derrick is a member of the Chicago-based collective, Concerned Black Image Makers, and is on the Board of Directors at the Fire Island Artist Residency. He currently holds a Schiller Family Assistant Professorship in Race, Art, and Design at the Rhode Island School of Design.
Profile image by: Robyn Whalen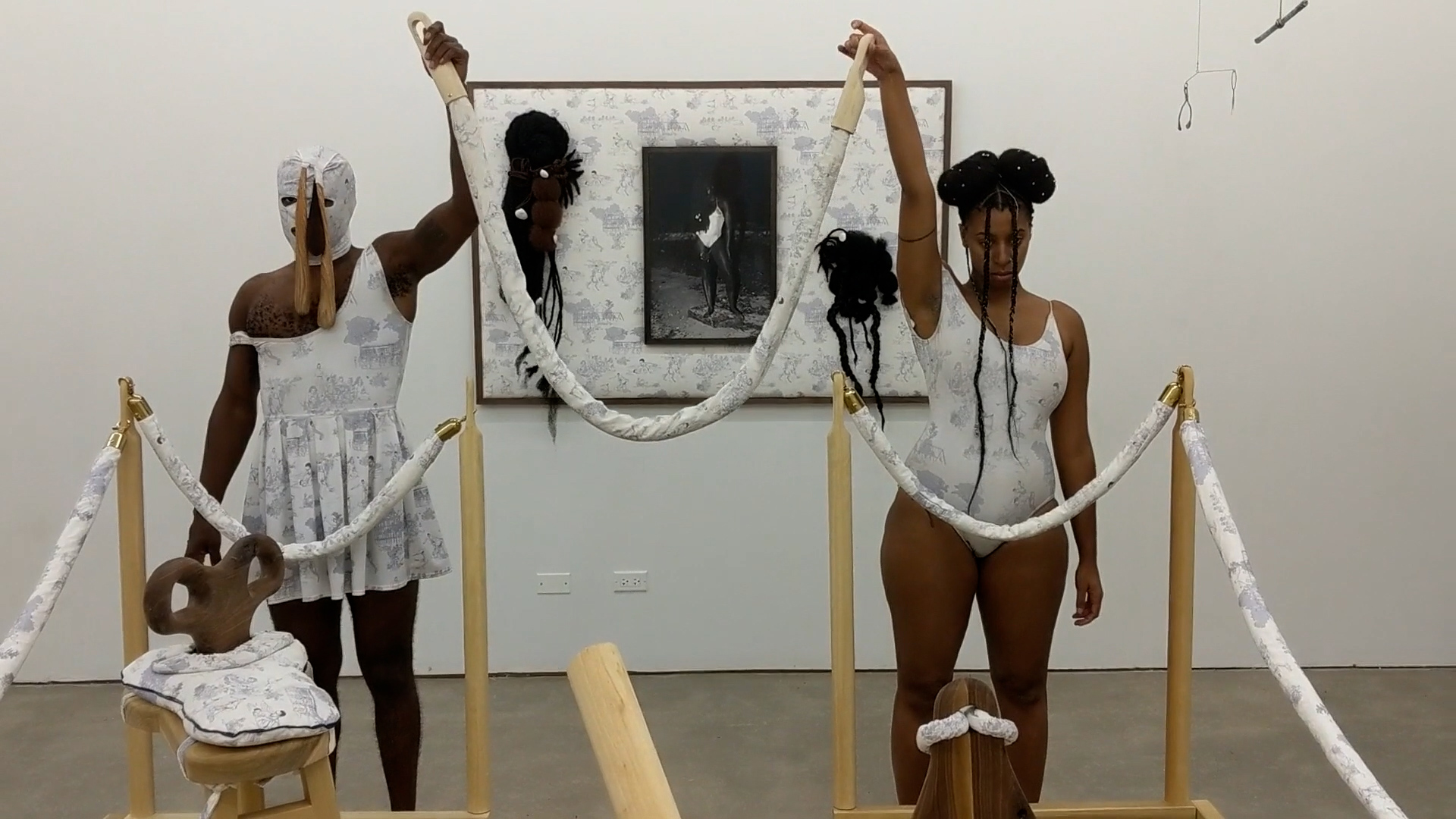 Featured Artworks
"Frederick on Lake Pontchartrain, After Lincoln Beach"

"The Roach is Coming" film still

Chicago Cruising Memorial (Summer 2019)

"Much Handled Things Are Always Soft" film still

"Acts of Boyhood Divination" excerpt

In Progress performance, "Acts of Boyhood Divination"

Museum of Contemporary Art Chicago

"Acts of Boyhood Divination, Southern Seas"
Derrick Woods-Morrow has crowd-funded a project with 3AP
$39,330 raised of $25,000 goal
0 Days 0:00:00 LEFT

3Arts matched
157% funded

Bridging continents, oceans, and centuries, I'm developing a new film that centers on queer, Black folx displaced by colonization and linked by speculative imaginings of joy and sexual freedom. My project, (Un)Imagined Lives, draws from Christina Sharpe's monumental biographical …

Read more about (Un)Imagined Lives