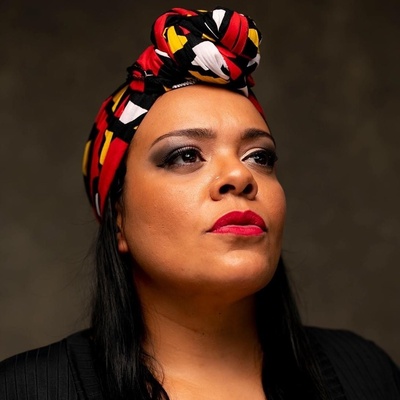 Ivelisse Diaz
Afro-Puerto Rican Dancer, Musician, and Educator
3Arts / Community Awardee
Ivelisse "Bombera de Corazón" Diaz was born and raised in Humboldt Park, the heart of Chicago's Puerto Rican community. At the young age of five, she began studying Bomba under the mentorship of her beloved uncle Eli S. Rodriguez, a founding member of Chicago's first Bomba and Plena collective, Grupo Yuba. Soon after, Ivelisse was performing as a member of Yubitas, the premiere youth offshoot of Grupo Yuba. Her thunderous yet melodic vocals would cause 14 year-old Ivelisse to become a lead vocalist on the groups' Chicago Sabe a Bomba y Plena album. Continuing the legacy of Grupo Yuba, Ivelisse is a founding member and lead vocalist of Bomba con Buya and director of the all-women assemble Las BomPleneras. Additionally, as a soloist, she debuted her first Latin House track "Rosalina'' at the Chicago House Music Festival in 2016 and was a Musical Consultant and Lead Vocalist for Nickelodeon's cartoon series Santiago of the Seas in 2019.
In 2009, La Escuelita Bombera De Corazon was founded out of Ivelisse's commitment to Black and Indigenous art education and her first-hand experiences of Bomba's revolutionary power. Based in Chicago yet carrying a global presence, La Escuelita provides classes and workshops covering Bomba percussion (buleo, maraca, cúa), dance (baile), vocals (cantó), and history. With a vision at the intersection of art education and social justice, La Escuelita Bombera De Corazon's bombastic pedagogy forms in-person and virtual sessions into a batey of embodied learning, reciprocity, healing, and remembrance.
For her unique artistry, educational expertise, and community organizing, Ivelisse Diaz was awarded the 3Arts Make a Wave grant in 2017 and the prestigious 3Arts Award in 2019. Almost 30 years since her first day of class with her Tio Eli, Ivelisse chooses to encounter the drum daily as a student, creative artist, community organizer, proud Boricua de Chicago, and most importantly, a mother to her dearest daughter Amaya.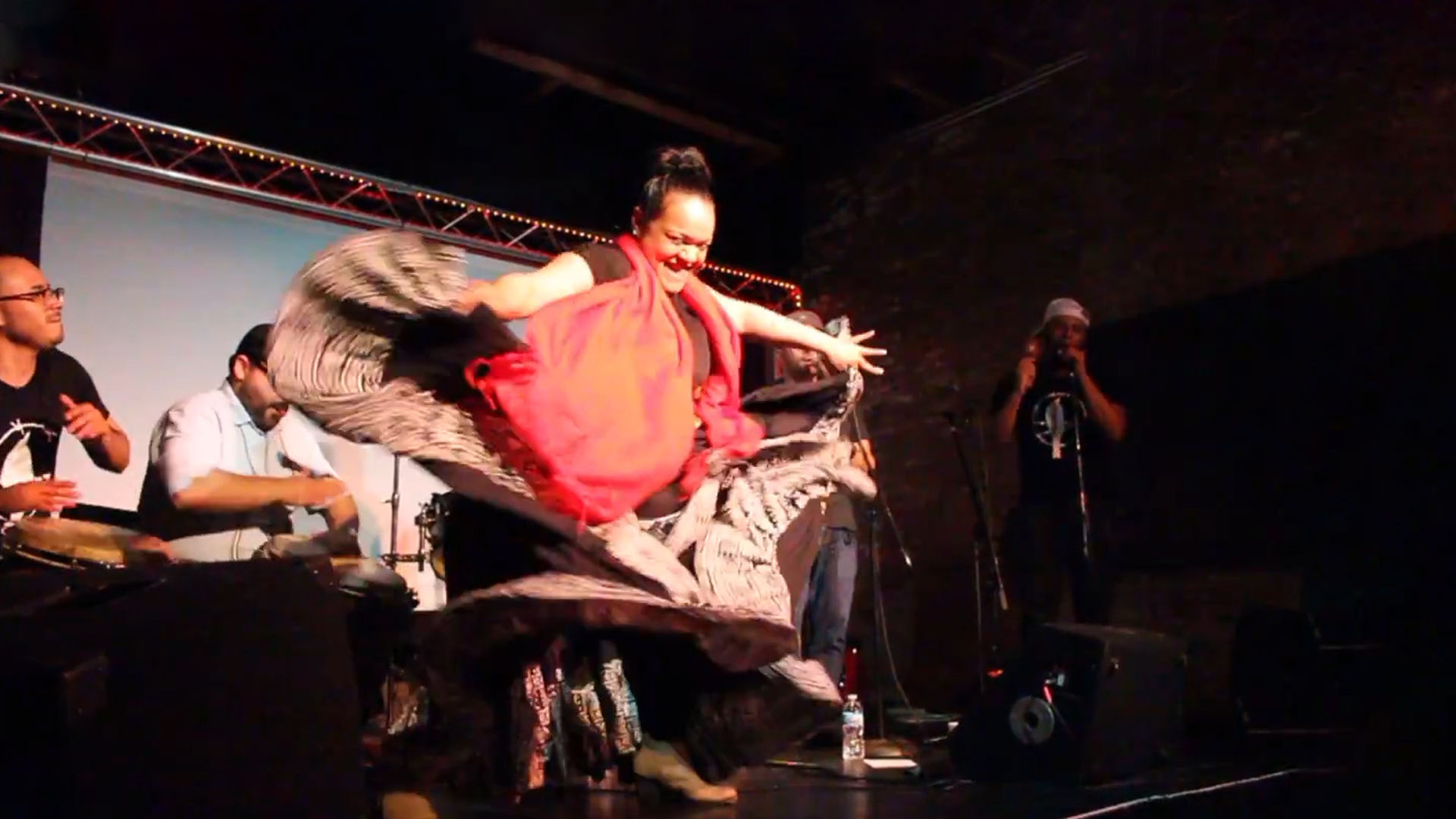 Ivelisse Diaz has crowd-funded a project with 3AP
$6,865 raised of $5,000 goal
0 Days 0:00:00 LEFT

3Arts matched
137% funded

I am creating the first-ever musical devoted to Bomba, Puerto Rico's oldest surviving music and dance form established by the island's African descendants. Drawing from the Congo word that means "re-remember," BÁMBULA will be an inspired history lesson come to …

Read more about BÁMBULA