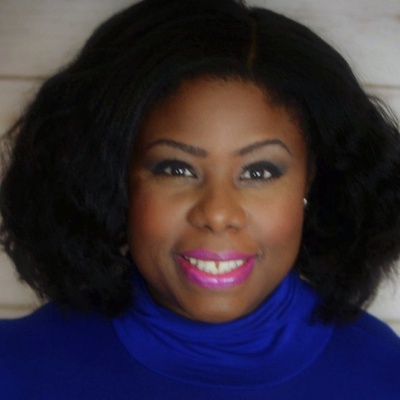 Joelle Lamarre
Soprano, Teacher, and Playwright
3Arts / Make a Wave Artist
Joelle Lamarre is currently part of the Freedom Ride cast at Chicago Opera Theater. This past fall (2019), Joelle was seen celebrating South Shore Opera Company of Chicago's 10th Anniversary and the Chicago Humanities Festival concert Power Couples. Last summer Joelle Lamarre made her debut in California where she joined Long Beach Opera in the world premiere of Anthony Davis's The Central Park Five, which the Singerpreneur blog reviewed as showcasing "... Joelle Lamarre expertly lending her exquisite soprano to play mother to two of the boys, as well as singing the role of the crime's victim from offstage." Joelle ended her summer by joining forces with Daniel Schlosberg and the Fleetwood-Jourdain Theater's concert series, where she gave a recital feature Faure and songs from Black living, female composers.
Joelle is also known in new music for her role in George Lewis's opera, Afterwords, written to commemorate the 50th anniversary of the Association of the Advancement of Creative Musicians (AACM). Opera News described Joelle as a soprano who "has a glorious lyrical bloom that allows her to explore realms of the imagination that lie beyond the everyday."


In 2016 she played the lead role in Harriet Tubman, When I Crossed That Line to Freedom with the South Shore Opera Company, earning praise for her performance as one with "guts and remarkable power." As a guest alum, she played the role of Sister Rose, in Northwestern's 2015 premiere of Dead Man Walking. That same year Joelle joined with Charles Gaines in LA's RedCAT museum to perform his work, Manifestos 2. With the Lyric Opera of Chicago Joelle debuted as Lady on the Levee in Show Boat and of Lily in Gershwin's Porgy and Bess.


Joelle is known for her extensive background in musical theater. Those Chicago credits include: her debut as Madame de la Grand Bouche in Beauty and the Beast with the Chicago Shakespeare Theater; Lily in Porgy in Bess with Court Theatre; and Aunt Elizabeth in The Nativity with Goodman Theatre, a Congo Square Theatre collaboration. Most recently, she returned to California late last summer to perform in a musical Kiss Me Kate to play the role Hattie, debuting with the Marina del Rey Symphony.

Joelle is a 2018 3Arts Make A Wave awardee. Her other awards include the BRAVO award from the Bel Canto Foundation, the Annemarie Gerts Award from the Musicians Club of Women, and several vocal scholarships from The VOICExperience Foundation. Joelle has her Master of Music in vocal performance from Northwestern University.
Joelle Lamarre has crowd-funded a project with 3AP
$5,317 raised of $5,000 goal
0 Days 0:00:00 LEFT

3Arts matched
106% funded

The Violet Hour is a musical production that explores the career of internationally acclaimed soprano Mary Violet Leontyne Price and her rise to prominence during the 1950's and 60's despite the prevalence of segregation and discrimination in America. Three years …

Read more about The Violet Hour