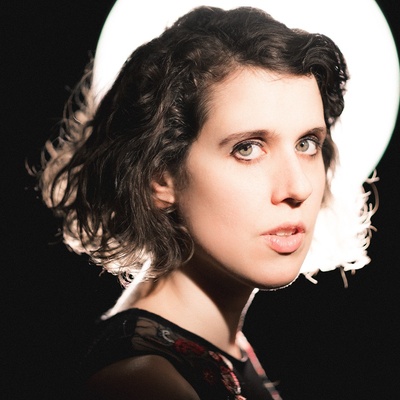 Marti Lyons
Marti Lyons was most recently directing the world premiere of The Scarlet Letter by Kate Hamill at South Coast Repertory Theatre, which, unfortunately, never had a chance to open. Previous to that, Marti most recently directed How to Defend Yourself by liliana padilla at Victory Gardens Theatre as part of a co-production with Actors Theatre of Louisville. Marti also directed Cambodian Rock Band by Lauren Yee (Victory Gardens Theatre, City Theatre in Pittsburgh, Merrimack Repertory Theatre); Witch by Jen Silverman (Geffen Playhouse in LA, Writers Theatre in Chicago); The Niceties by Eleanor Burgess (Writers Theatre); Native Gardens by Karen Zacarías (Victory Gardens Theatre); Botticelli In The Fire by Jordan Tannahill (Woolly Mammoth Theatre Company); The Wolves by Sarah DeLappe and Kings by Sarah Burgess (Studio Theater); Guess Who's Coming To Dinner (The Court Theatre); The Merry Wives of Windsor (Montana Shakespeare in the Parks); Short Shakes! Macbeth and Short Shakes! Romeo and Juliet (Chicago Shakespeare Theatre); Wit (The Hypocrites); The City of Conversation by Anthony Giardina (Northlight Theatre Company).
She directed Wondrous Strange by Meg Miroshnik, Martyna Majok, Jen Silverman, and Jiehae Park (2016 Humana Festival) and Title and Deed by Will Eno (Lookingglass Theatre Company). Other projects include Laura Marks' Bethany, Marks' Mine, and Will Nedved's Body and Blood (The Gift Theatre); Catherine Treischmann's Hot Georgia Sunday and Theresa Rebeck's Seminar (Haven Theatre); Prowess by Ike Holter, The Peacock by Calamity West, and The Last Duck by Lucas Neff (Jackalope Theatre); The Play About My Dad by Boo Killebrew (Raven Theatre); Give It All Back by Calamity West, Mai Dang Lao by David Jacobi, 9 Circles by Bill Cain, Maria/Stuart by Jason Grote, and co-directed The Golden Dragon (Sideshow Theatre). Next Marti will direct Sense and Sensibility (American Players Theatre) and the world premiere of John Proctor is the Villain by Kimberly Belflower (Studio Theatre).
Marti was the 2015 Maggio Fellow at the Goodman Theatre. She is an ensemble member at The Gift Theatre, an Artistic Associate with Sideshow Theatre, and a proud member of SDC.
Profile image by: Joe Mazza, Brave Lux Photography
Featured Artworks
Cambodian Rock Band by Lauren Yee with music by Dengue Fever directed by Marti Lyons

photo credit: Rich Hein

Greg Watanabe, Aja Wiltshire, Matthew Yee, Eileen Doan and Peter Sipla. Scenic Design: Yu Shibagaki, Lighting: Keith Parham, Costumes: Izumi Inaba, Sound: Mikhail Fiksel, Music Direction: Matthew MacNelly

Witch by Jen Silverman directed by Marti Lyons

photo credit: Jeff Lorch

Maura Tierney in Witch by Jen Silverman at The Geffen Playhouse, 2019

Witch by Jen Silverman directed by Marti Lyons

Photo credit: Jeff Lorch

Vella Lovell, Brian George and Ruy Iskandar in Witch by Jen Silverman at the Geffen Playhouse, 2019

How to Defend Yourself by liliana padilla directed by Marti Lyons

Victory Gardens Theatre, 2019

Netta Walker, Isa Arciniegas, Anna Crivelli, Arianna Mallahati, Andrea San Miguel

Short Shakes! Macbeth by William Shakespeare adapted and directed by Marti Lyons

Photo credit: Liz Lauren

Emma Ladji, Caroline Chu and Caitlan Taylor, Scenic Design: Scott Davis, Lighting: Paul Toben, Costumes: Mieka Van der Ploeg, Sound and Composition: Mikhail Fiksel

Short Shakes! Macbeth by William Shakespeare adapted and directed by Marti Lyons

Photo credit: Liz Lauren

Amir Abdullah and Tiffany Scott in SS! Macbeth. Scenic Design: Scott Davis, Lighting: Paul Toben, Costumes: Mieka Van der Ploeg, Sound and Composition: Mikhail Fiksel

The Niceties by Eleanor Burgess directed by Marti Lyons

Writers Theatre, 2019

Mary Beth Fisher and Ayanna Bria Bakari
Marti Lyons has crowd-funded a project with 3AP
$10,717 raised of $5,000 goal
22 Days 17:47:04 LEFT

3Arts matched
214% funded

STRETCH GOAL! Enormous thanks to all who've supported this project so far and helped us reach our initial goal in record time! Because of your generosity, we can now aim for a stretch goal of $15,000. These additional funds …

Contribute