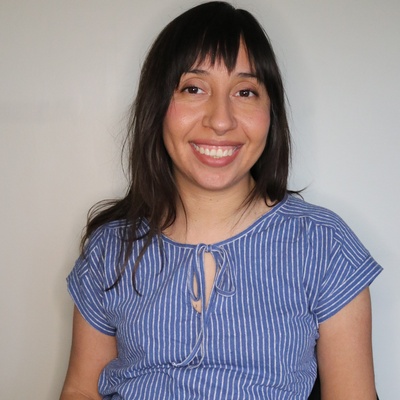 Reveca Torres
Visual Artist
3Arts / Chandler Family Awardee
Reveca Torres was paralyzed in a car accident as a teenager. After completing degrees in Fashion Design and Theatre Arts, Reveca worked as a costume designer and simultaneously with organizations doing disability work in health, advocacy, recreation, and peer support. She started a nonprofit called BACKBONES after realizing that years of interaction and friendship with others living with spinal injuries (SCI) made a significant impact in her own life. Reveca wanted to ensure that others, especially those newly injured, had access to resources, information, and the same type of support she has had.
She is co-director of ReelAbilities Film Festival Chicago and has curated touring photography and art exhibitions that showcase work of people with disabilities and bring awareness to disability rights. Reveca received Creative Access Fellowships at Vermont Studio Center (2014) and Santa Fe Art Institute (2017). She was selected as a film fellow for Kartemquin Films Diverse Voices in Docs program (2017) and Hulu+Kartemquin Accelerator Program (2020). She received a 3Arts Residency Fellowship at the University of Illinois Chicago in 2018 and is one of 2020 3Arts Awardees. In 2020 she was awarded the Craig Neilsen Visionary Award for her art and advocacy work. Reveca uses painting, illustration, photography, film, movement, and other media as a form of expression and a tool for advocacy and social justice.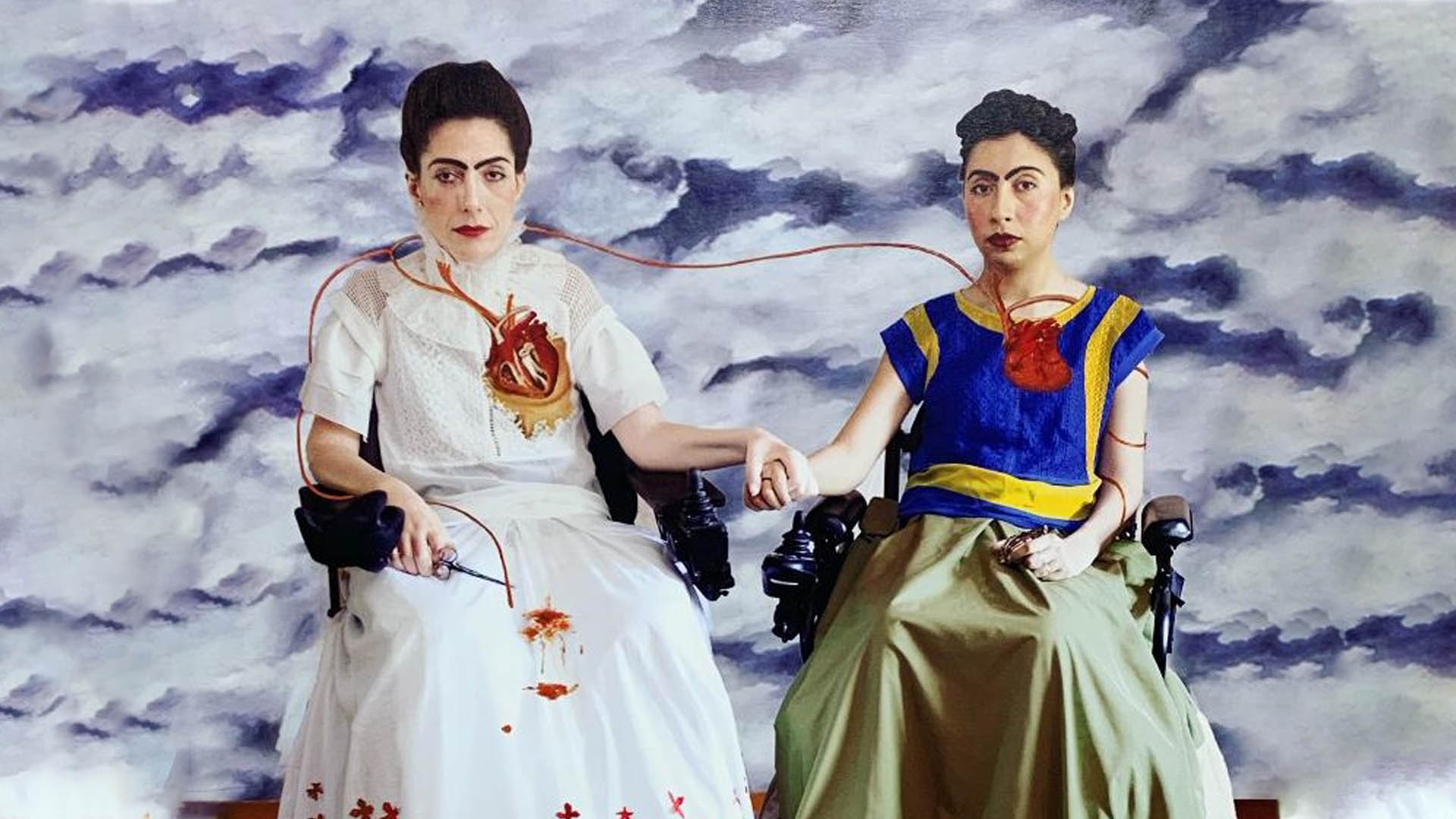 Featured Artworks
"Tres Fridas" exhibition (2019)

"Pain" series for DIS exhibit (2020)

Manipulating textiles using natural dyes, stitching and draping
Next Level / Spare Room Award
A unique concept in the grantmaking field in which a second award at a higher level is distributed to a past recipient, the 3Arts Next Level/Spare Room Awards reflect our belief that once is not enough and that artists thrive with continued investment at critical junctures.
With a third year of support from an Anonymous Donor at the Chicago Community Foundation, 3Arts provides unrestricted cash grants of $50,000 to three women visual artists who are past 3Arts awardees practicing in the Chicago metropolitan area.
Selection Process
3Arts awardees who meet the eligibility requirements are invited to submit an online application. A panel of three distinguished jurors convene to review the applications and select the recipients. Recipients are artists who are actively making distinctive and compelling work; have plans to advance their next creative leap and/or project; and are at a critical juncture when an award of this size and nature could have a significant impact. Meet the 2022 jury panelists.
Read our press release about the recipients of 2022 3Arts Next Level/Spare Room Awards here.
Reveca Torres has crowd-funded a project with 3AP
$6,662 raised of $4,700 goal
0 Days 0:00:00 LEFT

3Arts matched
142% funded

The goal of this campaign is to raise funds to exhibit the Tres Fridas project at Bridgeport Arts Center in Chicago during the month of September 2019. Tres Fridas is a collaboration between myself, Mariam Pare, and Tara Ahern. We …

Read more about Tres Fridas