November Artist News
published: Oct. 25, 2023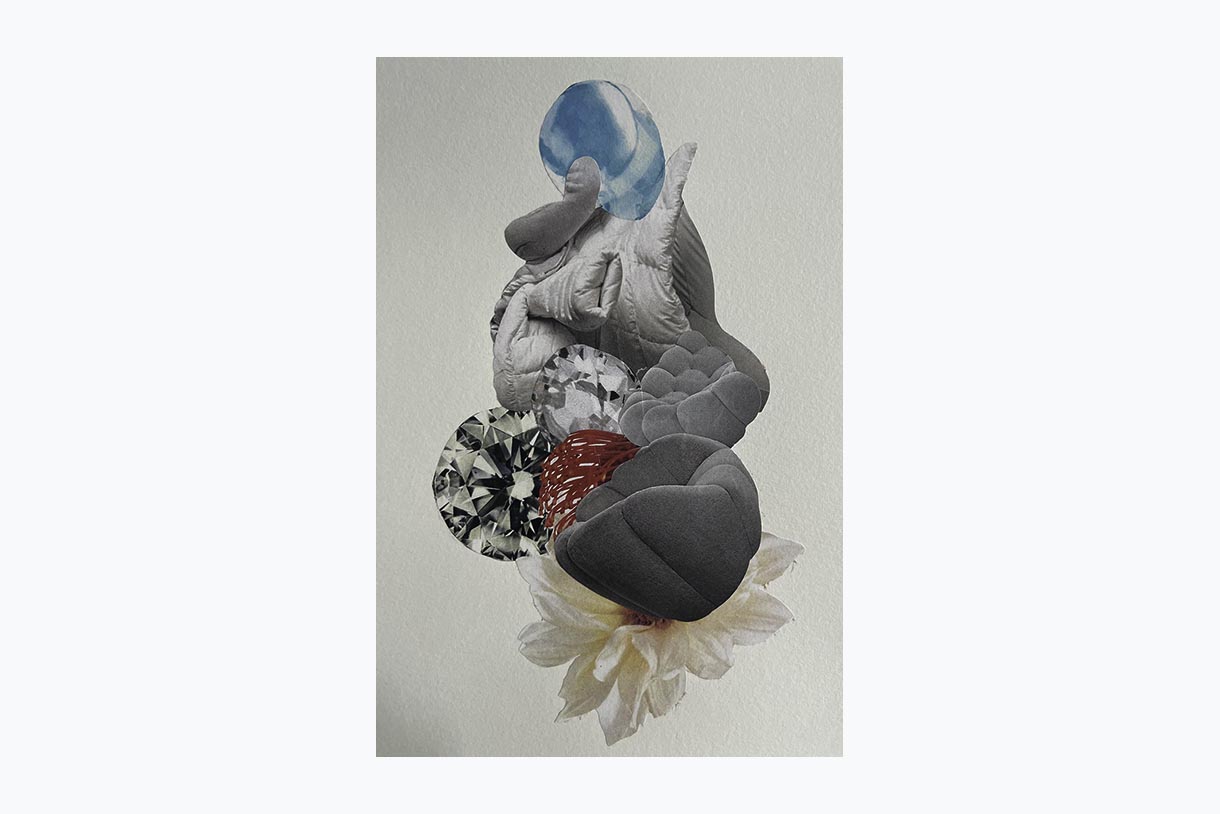 NEWS:
JESS GODWIN (2016 3Arts/Restoration Hardware Awardee)
Jess just released a new 50-minute short musical film and performance entitled dreamer. available on her website. "After a year of songwriting celibacy, she was compelled to drop everything and spend seven days banging on a piano in the woods. This particular songwriting process felt dream-like. Like she was downloading from something outside of herself."
EVENTS:
MEIGHAN GERACHIS (2021 Make a Wave Artist), HEATHER GILBERT (2012 3Arts Awardee), and KAREN RODRIGUEZ (2017 Make A Wave Artist)
Now through December 10, these artists are on the cast and crew of POTUS, or Behind Every Great Dumbass are Seven Women Trying to Keep Him Alive. "When a White House PR nightmare spins into a legit sh*tshow, seven brilliant and beleaguered women must risk life, liberty, and the pursuit of sanity to keep the commander-in-chief out of trouble," in this new production at Steppenwolf Theatre Company. Heather produced the lighting design, and Meighan and Karen are among the cast members.
MULTIPLE ARTISTS
With an opening celebration on November 1 (and continuing through February 2024), the 5th annual Chicago Architecture Biennial (CAB5), entitled "This is a Rehearsal," takes over the Chicago Cultural Center and several other locations around the city. The artistic directors of CAB5 are members of the Floating Museum, a collective led by avery r. young, Andrew Schachman, Faheem Majeed, and Jeremiah Hulsebos-Spofford. Several 3Arts artists are among the contributors and exhibitors, including Amanda Williams, Andrea Carlson, Cecil McDonald Jr, Edra Soto, Miguel Aguilar, Norman Teague, and Vershawn Sanders-Ward (Red Clay Dance). A complete schedule can be found at the link below.

CAITLIN EDWARDS (2021 3Arts/Walder Foundation Awardee)
On November 2, Caitlin and members of the D-Composed all-Black music collective will present a concert at Epiphany Arts Center, hosted by Hearing in Color. Performing with Afro-Dominican pianist John Bitoy, the evening will present a range of stylings emphasizing the incredible musical contributions and culture of Black artistry.
WILL LIVERMAN (2017 3Arts/Stan Lipkin & Evelyn Appell Lipkin Awardee)
From November 3 through December 2, Will sings the lead role in X: The Life and Times of Malcolm X at the Metropolitan Opera in New York City. "Anthony Davis's groundbreaking and influential opera, which premiered in 1986, arrives at the Met at long last. Theater luminary and Tony-nominated director of Slave Play Robert O'Hara oversees a potent new staging that imagines Malcolm as an Everyman whose story transcends time and space."
AVERY R YOUNG (2012 3Arts/Merrill Lynch Awardee), SAM THOUSAND (2019 3Arts/Southwest Airlines Awardee), RAE CHARDONNAY (2017 Make a Wave Artist)
On November 6, the Black Arts & Culture Alliance will present the 23rd Annual Black Excellence Awards at the Black Ensemble Theater (4450 N. Clark St). Performers include avery r. young, Sam Thousand and The Soul Vortex, Forward Momentum Chicago, Perceptions Theatre, and DJ Rae Chardonnay.
JANHAVI KHEMKA (2023 Bodies of Work Fellow)
On November 6 and 7, Janhavi is leading a two-part "Woodcut Printmaking Workshop" at UIC as part of her 3Arts/Bodies of Work Residency. Janhavi will lead participants through the process of woodcut printmaking, a printmaking technique that involves printing an image from a carved plank of wood. The image is cut into the wood using tools such as chisels, gouges, and knives. Raised areas of the image are inked and printed, while cut away or recessed areas do not receive ink and appear blank on the printed paper.
BRANDI BERRY BENSON (2014 3Arts/Gertrude E. Grisham Awardee)
On November 8, Brandi and the BBE (Bach & Beethoven Experience) present the premiere of The Story of Pa I Sha at the Epiphany Canter for the Arts,supported in part through the 3AP (3Arts Projects) program. This concert features new works composed by Brandi based on the stories from her Chickasaw heritage beginning with her great-great-great-grandmother, Pa I Sha. In partnership with the Mitchell Museum of the American Indian, Brandi and the BBE will premiere as part of Native American Heritage month.
ANWULIKA ANIGBO (2021 Make a Wave Artist)
On November 9, in conjunction with the exhibition LOVE: Still Not the Lesser at the Museum of Contemporary Photography, Anwulika is participating in a book circle on all about love: New Visions by bell hooks. Anwulika will share details about The Love Ethic Project, funded by the Ignite Fund and discuss "what we might learn from hooks and her "proactive new ethic for a people and society bereft with lovelessness.""
RHONDA WHEATLEY (2017 Make a Wave Artist)
From November 9 through February 26, 2024, Rhonda presents new work in a solo show at the Glass Curtain Gallery, Columbia College Chicago. The exhibition, There Are Universes. . ., "is created on the premise that humans can only perceive .0035% of the light/energy spectrum, a concept that intrigues Wheatley as both an artist and energy healer. Her practice not only investigates this notion but asserts that there is vastly more to reality than what we can sense physically. The exhibition, through a combination of visual artworks, interactive installations, workshops, and hybrid performances, excavates how we might tap into that other 99.9965% of reality, even if only for a glimpse of its potential."
CANDACE HUNTER (2021 Next Level Awardee and 2016 3Arts/Chandler Family Awardee)
From November 11, 2023 through March 3, 2024, the Hyde Park Art Center presents Candace Hunter: The Alien-Nations and Sovereign States of Octavia E Butler. Exploring ideas from the Parable of the Sower and Zenogensis Trilogy (Lilith's Brood) by Octavia E Butler, "Hunter presents a new series of collage‐based works, installations, video, and sound works that illustrate the meticulously sculpted worlds Butler imagined in her novels, examining their significance for Black bodies and future societies."
DERRICK WOODS-MORROW (2021 Next Level Awardee and 2016 3Arts/Chandler Family Awardee)
On November 11, Derrick opens his first solo exhibition with ENGAGE Projects in Chicago. Entitled Scirocco - Arifi : Where the Sand Meets the Sea, the "photo-forward exhibition" includes work made during Derrick's recent 3Arts Residency at the Camargo Foundation in Cassis, France. "The small town's proximity to the larger Marseille, a historically critical trade hub and France's largest port of commerce, inspired Woods-Morrow's research to link a variety of labored upon and traded materials prevalent in contemporary culture to global Black migratory histories."
SHANTA NURULLAH (2021 3Arts/SIF Fund Awardee)
On November 18, Shanta performs as the Shanta Nurullah Sitarsys at Constellation (3111 N Western Ave). "Shanta Nurullah's Sitarsys brings together western and eastern instruments played by a stellar group of creative musicians in a variety of groupings, from trio to octet."
ROBERT SCHLEIFER (2013 3Arts/Siragusa Foundation Awardee)
From November 18 through December 31, Robert performs in A Christmas Carol at the Goodman Theatre. Known as a "Chicago holiday tradition," A Christmas Carol recounts the story of Ebenezer Scrooge, an elderly miser who is visited by the ghost of his former business partner Jacob Marley and the spirits of Christmas Past, Present, and Yet to Come.