October Artist News
published: Sept. 27, 2023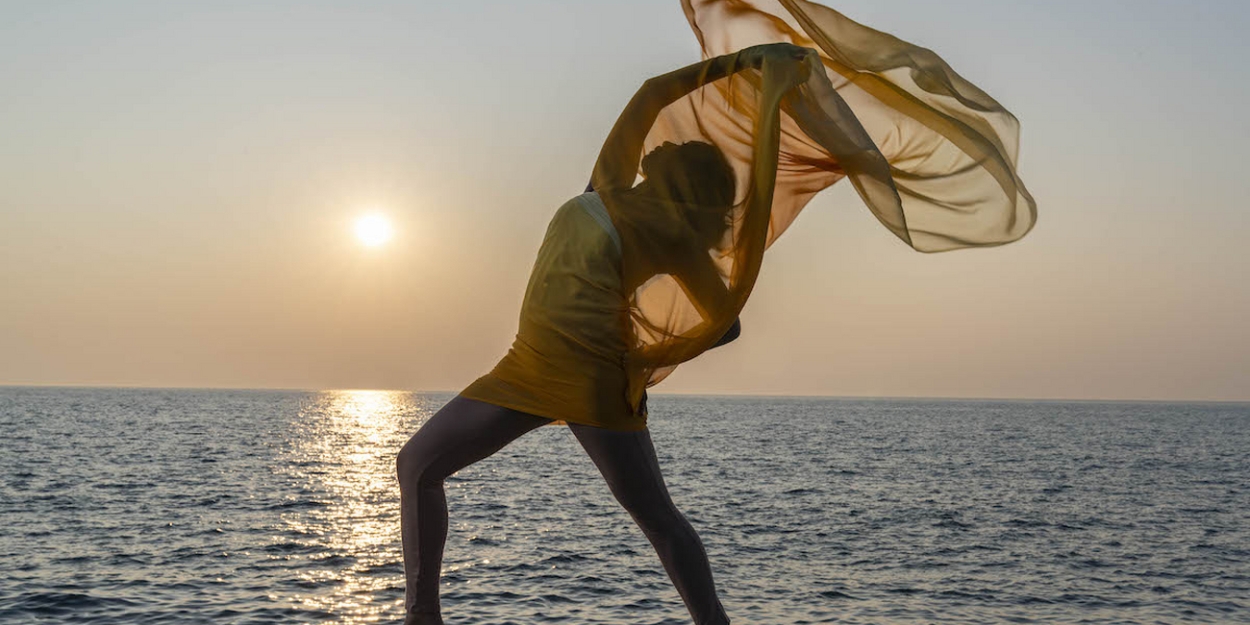 News:
OMER ABBAS SALEM (2022 3Arts/SIF Fund at The Chicago Community Foundation Awardee)
Abbas was recently named one of the 2023 Audible Emerging Playwrights. "The Emerging Playwrights Fund is a program that invests in and nurtures emerging playwrights and aims to connect extraordinary performers with remarkable original work, amplifying new voices and harnessing the power and potential of audio to reach millions of listeners."
CAITLIN EDWARDS (2021 3Arts/Walder Foundation Awardee)
On October 27, Caitlin celebrates the release of her sophomore album, Mere Mortals, a collaboration with Daniel Schlosberg. Described by the duo, the album is "an exceptional performance and intuitive study on works for violin and piano by composers of marginalized identities with a brilliant legacy to share with the world."
Events:
REBECCA BEACHY (2019 3Arts/Make a Wave Artist)
On October 1, Rebecca will be performing a "Moon Reading" as part of the closing reception for the exhibition When Souls Stick, featuring work by Jess Bass and Gabriel Chalfin-Piney on view at Comfort Station in Logan Square.
AKENYA (2022 3Arts/Walder Foundation Awardee), CAITLIN EDWARDS (2021 3Arts/Walder Foundation Awardee), and AJ MCCLENNON (2022 Next Level/Spare Room Awardee & 202 3Arts/Gary & Denise Gardner Fund Awardee)
During October 4-8, these artists and more are participating in the AfroFuturist weekend, presented by Elastic Arts. "Chicago's annual AfroFuturist Weekend returns, bringing five days of music, art, and innovation by BIPOC artists who are pushing the boundaries of our imagination." On October 4, Akenya performs on a bill with Brown Calculus and Elijah Jamal. On October 7, AJ performs on a bill with Robert Aiki Aubrey Lowe, Suspended Culture, and DJ Duane Powell. On October 8, Caitlin and members of the D-Composed string quartet perform, followed by a trio of performances by the weekend's curators.
REGINA HARRIS BAIOCCHI (2011 3Arts Awardee)
On October 4, Regina's work Deliverance will be performed as part of New Music Chicago at the Green Mill (4802 N. Broadway, 4:00pm CT). This song was originally written as a musical portrait of the First Church of Deliverance in Chicago's Bronzeville neighborhood for the PBS show, "Songs About Buildings." On October 5 and 7 (Naperville and Chicago respectively), Chicago Sinfonietta presents the Chicago premiere of Regina's composition entitled Muse for Orchestra, to open their 2023-24 season.
MICHAEL PATRICK THORNTON (2009 3Arts Awardee)
On October 4, 11, 18, 25, and November 1, Michael brings his acclaimed two-person improv show, YOU & ME, to Chicago's iO Theater for a limited run. He was drawn to create this series to practice and encourage performers in the art of improvisation. "Whether dialogue is written prior or created in real time, great scenes are about people needing each other and listening to each other."
SAM THOUSAND (2019 3Arts/Southwest Airlines Awardee)
On October 4, Sam is celebrating the vinyl release of his long-awaited live performance recording with The Soul Vortex. Audiences are invited to attend a special performance evening at Dorian's accompanied by a fully-curated menu of food offerings by Chef Erika & Island Tings.
NEJLA YATKIN (2012 3Arts Awardee)
On October 12 and 13, Nejla is choreographing a work to celebrate Diwali, titled Diwali: Illumination, in a program presented by Mandala South Asian Performing Arts. "The evening-length work combines contemporary dance, jazz, ballet, and inspiration from South Asian dance genres to depict the victory of light over darkness using the power of the four elements—water, air, earth, and fire."
STEPHANIE DIAZ (2019 3Arts/SIF FUND at The Chicago Community Foundation Awardee) and CHARIN ALVAREZ (2021 3Arts/Make a Wave Artist)
From October 18 through November 19, Stephanie and Charin are among the cast members in ¡BERNARDA!, a new work by Emilio Williams and directed by Wendy Mateo. Based on the classic work by Frederico García Lorca, this is a co-production with Teatro Vista and Steppenwolf Theater Company at the 1700 Theater.
ALBERTO AGUILAR (2011 3Arts Awardee) and JOSH RIOS (2017 3Arts/Make a Wave Artist)
On October 20, Alberto and Josh are part of the Big Fluxus Show at the Arts Club of Chicago, as a celebration of 30 years since the Fluxus Festival at the Club and 60+ years of the Fluxus Movement. Curated by Chris Reeves, Hannah Higgins, and Simon Anderson, this evening of performance will also feature works by Ben Patterson, Mieko Shiomi, Alison Knowles, Charlotte Moorman, Dick Higgins, Dorothy Carlos, Jesse Malmed, Lauren Sudbink, and Suspended Culture Collective.
download PDF ↓