August Artist News
published: Aug. 4, 2023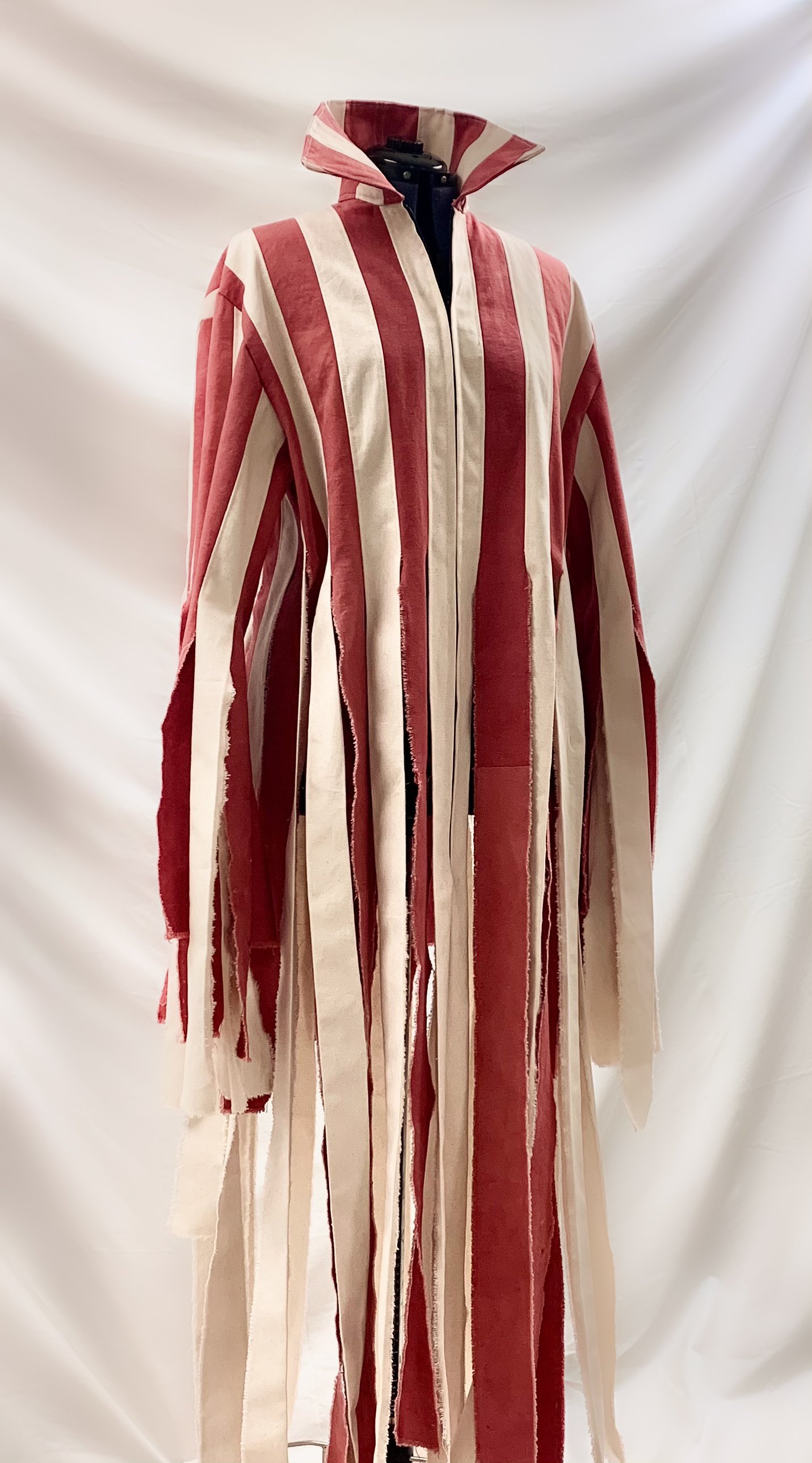 DORIAN SYLVAIN (2020 3Arts/Southwest Airlines Community Awardee)
On August 5, Dorian and her three sons participate in a public talk at the MCA Chicago about the meaning of art and family across generations. Titled Recapturing Memories of the Black Ark, this public program coincides with the career survey exhibition of work by Gary Simmons to activate his sculptural installation work of the same name. After the talk, attendees can join Experimental Sound Studio for their first activation of the Sun Ra Archive on the Black Ark stage.
ZAKKIYYAH NAJEEBAH DUMAS-O'NEAL (2022 3Arts/Gary & Denise Gardner Fund Awardee)
Now through October 21, zakkiyyah is a part of an exhibition at the Lubeznik Center for the Arts in Michigan City, IN. The exhibition features zakkiyyah's film, to render the infinite, a video assemblage featuring footage mined from the Chicago Film Archives and of Chicago author Lorraine Hansberry and Lake Michigan. The work "weaves in imagery and gestures that allude to Hansberry's lesbian identity, mirroring o'neals own identity as it relates to the ways Black women and queer people are deeply embedded within the social landscape of Chicago."
DEE ALEXANDER (2012 3Arts/Southwest Airlines Awardee)
From August 3 through 6, Dee performs nightly at the Jazz Showcase as the Alexander McLean Project, featuring guitarist John McLean.
LILI-ANNE BROWN (2021 3Arts/Stan Lipkin & Evelyn Appell Lipkin Awardee) and HEATHER GILBERT (2012 3Arts Awardee)
From August 4 through 10, The Muny in St. Louis presents the Pulitzer Prize winning RENT, directed by Lili-Anne Brown and featuring lighting design by Heather Gilbert. "Set in Manhattan in the 1990s and inspired by Puccini's opera La Bohème, the hit musical follows a group of young East Village artists, performers, and philosophers as they struggle through the hardships of poverty, societal discord, and the AIDS epidemic in the search for life, love and art. troubled nephew unexpectedly needs a place to stay, it quickly becomes a recipe for disaster."
ISAAC COUCH (2021 Make a Wave Artist)
Opening August 6 (and running through August 27), Isaac presents a solo exhibition of new work at Comfort Station in Logan Square. Entitled There are Ghosts in These Walls…, the show features objects, or ghosts, that occupy the gallery space as "embodiments of ideas from the past that manifest themselves in the present. There will be an opening reception on August 6 from 4-7pm CT.
ROBERT SCHLEIFER (2013 3Arts/Siragusa Foundation Awardee)
From August 11 through October 7, Robert plays Friar Lawrence in a production of Shakespeare's Romeo & Juliet presented by American Players Theatre based in Spring Green, Wisconsin.
KRIS LENZO (2015 3Arts/David Pinkerton Awardee)
On August 13, Kris is a part of Cripping the Galleries, a series of dance performances at the Art Institute of Chicago. Kris' performance, "This One Moves," is described as an exploration of gravity and physics exploring the similar evolution of sculpture and dance. Kris performs every 30 minutes beginning at 1:15pm CT in Gallery 154.
JOVIA ARMSTRONG (2011 3Arts/Siragusa Foundation Awardee)
On August 13, JoVia performs in AACM: 60 to the 60th, a program celebrating the Association for the Advancement of Creative Musicians (AACM) through a series of concerts to commemorate "60 years of artistic brilliance." Presented in partnership with Old Town School of Folk Music, each concert will include AACM member-led ensembles. JoVia performs in the group called The Will Jo Yo Trio, along with Ed Wilkerson and Yosef Ben Israel).
GIRA DAHNEE (3AP Artist)
On August 19, Gira is performing a free outdoor concert with the Gira Dahnee Trio as part of the Hyde Park Jazz Festival's 2023 Artist Corps series. The concert takes place from 2-3pm CT at the South Merrill Community Garden located at 7030 S. Merrill Avenue.
NICOLE CABELL (2010 3Arts/Northern Trust Awardee)
On August 22, Nicole performs with pianist Lara Downes at Ravinia's Bennet Gordan Hall. The event features songs by Billie Holiday, Florence Price, Missy Mazzoli, Clarice Assad, Debbie Friedman, and premieres unpublished songs by Margaret Bonds. Gates open at 5:30pm and the concert begins at 7:30pm.
download PDF ↓