January Artist News
published: Dec. 19, 2022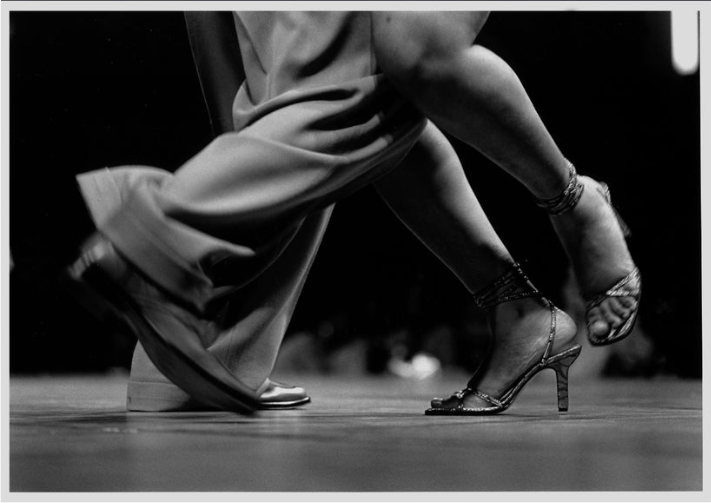 News:
LILI-ANNE BROWN (2021 3Arts/Stan Lipkin & Evelyn Appell Lipkin Awardee) and RON OJ PARSON (2021 Make a Wave Artist)
Lili-Anne is celebrated as a finalist for the 2022 Zelda Fichandler Award, which "recognizes directors and choreographers who have demonstrated great accomplishment to date with singular creativity and deep investment in a particular community or region." The unrestricted award of $5,000 will be given to theater director (and fellow 3Arts artist), Ron OJ Parson. Both artists will be recognized in a virtual ceremony open to the public in the winter of 2023.
MIRANDA GONZALEZ (2022 3Arts/Walder Foundation Awardee)
Miranda is a co-recipient of a 2023 MAP Fund grant award to support Young Lords: 50 Years and a Day. Along with Sammy Publes, the duo will develop this new play about the formation of the Young Lords, highlighting the importance of community organizing, allyship, and advocacy.
Events:
SYLVIA HERNANDEZ-DISTASI (2014 3Arts Awardee)
Now through January 8, Lookingglass Theatre Company presents the return of The Steadfast Tin Solder, featuring choreography by Sylvia, who is an ensemble member. Based on Hans Christian Andersen's story about a little tin soldier who never gives up, "this gorgeous spectacle of music and movement is a classic the whole family will treasure."
CECIL MCDONALD JR. (2010 3Arts Awardee)
In January, Cecil plans to release his new photography book, The Heat of the Cool, published by For the Birds Trapped Airports (formerly Candor Arts). The work "emerged from a theory that espouses the idea that cool or coolness is a West African phenomenon where its inhabitants mask a deep wellspring of intensity, stress, or pleasure with serenity, calmness, or spirituality" and explores "the depiction of the moving, dancing body, as a divine symbol of freedom."
TEKKI LOMNICKI (2008 3Arts Awardee)
From January 13 – 22, Tekki and Tellin' Tales Theatre join several other storytellers to perform in the 26th annual Fillet of Solo Festival, presented by Lifeline Theatre. Celebrating the breadth of Chicago's enduring storytelling and live lit scene, the festival brings together a dozen storytelling collectives and numerous solo performers for a two-week, multi-venue selection of powerful personal stories.
DERRICK WOODS-MORROW (2021 3Arts/Gary & Denise Gardner Fund Awardee)
From Jan 13 – March 18, Derrick's work will be featured in a group exhibition called Reckless Rolodex, on view at Gallery 400. The exhibition "highlights the lasting, though largely overlooked, influence of Lawrence Steger, described by the Chicago Tribune as 'one of the most important, and most influential, performance artists in Chicago during the late 1980s and 90s.'"
NICOLE CABELL (2010 3Arts/Northern Trust Awardee)
On January 22, 26, and 28, Nicole will be playing the role of Bess in Porgy & Bess for Opera Carolina. One of the best-known and most frequently performed operas, the story follows Porgy and Bess and themes related to love, romance, drug abuse, and domestic violence.
SYDNEY LYNNE (2020 3Arts/HMS Fund Awardee)
From January 27 through March 11, Shattered Globe Theatre presents the world premiere of Radial Gradient, directed by Grace Dolezal-Ng and featuring scenic design by Sydney. "Three women enter a research study hoping to create positive change after a hate crime takes place at a liberal university in America. Timelines in 2017 and 2020 intertwine as participants unravel their complicated shared friendships and histories." Performances take place at Theater Wit in Lakeview.