June Artist News
published: May 24, 2023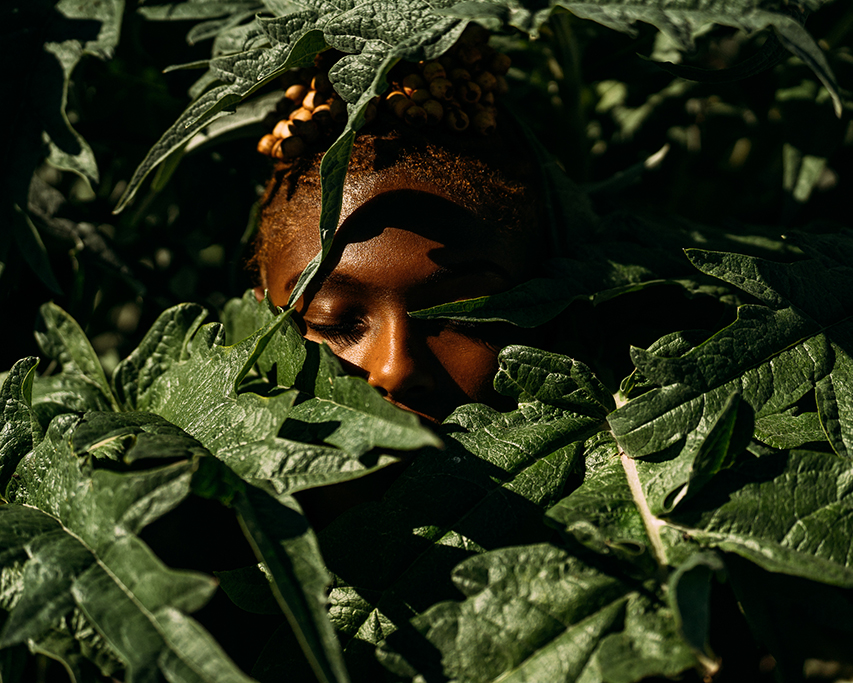 WILL LIVERMAN (2017 3Arts/Stan Lipkin & Evelyn Appell Lipkin Awardee)
Will Liverman and DJ King Rico's The Factotum, an opera inspired by Rossini's The Barber of Seville and set in a contemporary Black barbershop on Chicago's South Side, can now be experienced as The Factotum on Film. Created with Chicago filmmaker Raphael Nash and Endangered Peace Productions, The Factotum on Film allows viewers to experience "the action of the onstage barbershop in a full capture of the opera with the original cast, along with insights from the creators."

LANIALOHA LEE (2012 3Arts Awardee)
On view now through March 2025, Chicago's Legacy Hula is a new Field Museum exhibition that invites visitors to "experience Native Hawaiian Culture and the legacy of the four Kumu Hula told through this exquisite collection." The exhibition was co-curated by Lanialoha and other members of the Aloha Center of Chicago.
NEJLA YATKIN (2012 3Arts Awardee)
Available now, Nejla's A Dance for a Time Being can be experienced as a free mobile app. In this project, funded in part through a 3AP campaign in 2021, she uses augmented reality to let audiences see dance in a new way: on their smartphones, wherever they are, anytime. For this first iteration, Nejla features three Chicago dance artists over 60: Kevin Iega Jeff, Hema Rajagopalan, and Bryan Saner. "Dancers bodies accumulate insight and knowledge throughout years of training and life experience. This project asks us to reflect on the body as a Time Being, ever changing and growing, filled with embodied wisdom."
WHITNEY MORRISON (2021 Make a Wave Artist)
On June 1 and 2, Whitney presents Growing Room, a pop-up installation at various public sites around Chicago where she invites audiences to witness her musical preparation and rehearsal as an opera singer. This series is part of her role as Lyric Opera of Chicago's first Artist-in-Residence, and intended to bring people closer to the artistic process that is essential to the presentation of every creative work. On June 1, Growing Room takes place from 11am–1pm at Lyric Opera; on June 2, the installation takes place at from 4-6pm at Navy Pier's west performance platform.
BRANDI BERRY BENSON (2014 3Arts/Gertrude E. Grisham Awardee)
On June 2, Brandi celebrates the release of her first full album of original music, Silver Linings, which was conceived during the global pandemic lockdown. "While life had completely changed, Brandi used that time to sharpen her skills as a composer. Each composition points out a specific silver lining she embraced these past two years. The greatest silver lining of all was the carrying of and giving birth to her baby girl while she made this album. Joined by Stephanie Hunt on cello, this album includes a mix of Baroque and Bluegrass music in the form of suites, preludes, new fiddle tunes, and a Chickasaw suite based on the melodies of the Chickasaw Nation of which Brandi is a member."
PEREGRINE BERMAS (2022 3Arts/HMS Fund Awardee)
On June 2, Peregrine will co-lead Wayfinding: Collective Love Rituals as part of their In-Session Residency Fellowship at Threewalls. Peregrine is joined by their Abena Motaboli, another interdisciplinary artist and Fellowship recipient. Together, they will lead an intimate workshop on wayfinding through collective love rituals by exploring ideas surrounding All About Love (bell hooks), In Our Mother's Garden (Netflix documentary), and the poem "Ancestors and I" (Tori Ashley Matos).
DIANNA FRID (2018 3Arts/Chandler Family Awardee)
Opening June 3 and continuing through July 15, Dianna presents a solo exhibition, pre-knowing / un-knowing, at PATRON Gallery (1612 W Chicago Ave). Frid examines "the relationships between material texts and textiles, often embracing the interconnected experiences of the linguistic, the visual, and the physical in ways that cloth has done across time."
ANDREA YARBROUGH (2022 Make a Wave Artist), SANTIAGO X (2019 3Arts/Chandler Family Awardee), VERSHAWN SANDERS-WARD (2013 3Arts/Southwest Airlines Awardee), SAM KIRK (2017 Make a Wave Artist), WILLIAM ESTRADA (2016 3Arts/Community Awardee), and many more
Starting June 3, twelve artworks created by local artists and commissioned by E(art)H Chicago will be on view across Chicago. The public artworks aid Chicagoans in "processing environmental grief, injustice, and hope within their communities through art" and encourage viewers to face environmental concerns head on through inspiring beauty, curiosity, and togetherness. Several 3Arts artists will take part in producing public artworks, performances, and interactive experiences.
MARCELA MUNOZ (2017 3Arts/Southwest Airlines Awardee)
On June 3, Marcela directs a free public reading of a new play, Dulcci, which is one of three winning entries for the inaugural "Inicios" Chicago Latine Playwright Festival, presented by the Chicago Latino Theater Alliance (CLATA). Dulcci, written by Chicago playwright Raul Dorantes, follows a young high school student who decides to give her legal identity to her best friend to help her continue her studies while being undocumented. The public reading takes place at Aguijón Theater at 2707 N. Laramie.
EMILY HOOPER LANSANA (2021 3Arts/BMO Harris Bank Community Awardee)
On June 5, as part of her participation in the SOL Collective, Emily and others present Seasons of Change: Stories by and about Black Women. This event will showcase the diverse experiences and perspectives of Black women through original, personal stories. Featured storytellers alongside Emily include Shelley A. Davis, Terri A. Johnson, Keelah Moore, Lauren M. Woods, and a special guest to be announced.
NASHON HOLLOWAY (2022 3Arts/BMO Harris Bank Community Awardee)
On June 7, Nashon performs an evening-length show at the Untitled Supperclub. Nashon's music "draws deeply from the R&B tradition, while keeping the listener captivated with jazz-tinged harmonies and playful rhythms."
VERSHAWN SANDERS-WARD (2013 3Arts/Southwest Airlines Awardee) and AVERY R. YOUNG (2012 3Arts/Merrill Lynch Awardee)
On June 8 – 10, Vershawn and Red Clay Dance Company premiere a new work entitled Rest.Rise.Move.Nourish.Heal. This is a site-responsive dance ritual staged at Art on the Farm in Grant Park, and created by Vershawn in collaboration with avery r. young (composer), Jovan Landry (film), and artists Kelley KFLEYE Moseley and Evelyn Danner. Described by Vershawn, this is envisioned as "a practice, a process, an uncovering of the beautiful labor of bringing us ALL home to land, reclaiming ancestral cultural traditions, technologies, and tools that can lead to individual and collective healing."
GENEVIEVE RAMOS (2022 Bodies of Work Fellow)
On June 10, Genevieve opens a solo exhibition featuring new work from her Feminist Crip Paint Power series, which she began developing during her 2022 3Arts/Bodies of Work Residency Fellowship. This is a multi-year project "exploring the love, care, and interdependency in disability communities through the lens of disability justice and feminism. Stemming from relationships with disabled BIPOC femmes and through a series of curated interviews and photoshoots in partnership with the photographer Colectivo Multipolar, Crip Paint Power features four portraits of leaders in Chicago's rich disability network, including community organizers Candace Coleman and Michelle Garcia, artist and educator Sandie (Chun-Shan) Yi, and artist activist Reveca Torres. The exhibition is on view through July 22.
OMER ABBAS SALEM (2022 3Arts/SIF Fund at The Chicago Community Foundation Awardee)
From June 16 – July 23, 2023, Abbas's newest play, Pretty Shahid, gets its world premiere at Jackalope Theatre, directed by Sophiyaa Nayar. "The Kazem family immigrated to Chicago from Iraq and are attempting to assimilate and live and then 9/11 happens. This romantic comedy uses classic film tropes to examine identity, and which knots we choose to untie to become our ideal American."
JOVIA ARMSTRONG (2011 3Arts/Siragusa Foundation Awardee)
On June 17, JoVia performs with a trio at Rebuild Foundation's Kenwood Gardens free summer concert series. This series, which focuses on the improvisation and expansiveness of nature, "pays homage to the biodiversity of our gardens and how each part works in tandem to give birth to new possibilities."
DAVID RHEE (2021 3Arts/Reva & David Logan Foundation Awardee)
On June 19, David leads a workshop installment of the 2023 Token Theatre Summer MasterClass, a new series where theater artists can present monologues, songs or scenes, or receive other feedback from working professionals. Fees to participate are on a sliding scale ($10, $15, or $20 per class). David leads the workshop on June 19. Other dates and leaders include July 17 (Helen Young), July 24 (Christine Bunuan), and July 31 (Cheryl Hamada).
LILI-ANNE BROWN (2021 3Arts/Stan Lipkin & Evelyn Appell Lipkin Awardee)
From June 19 through July 21, Writers Theatre presents the Chicago premiere of The Hot Wing King, directed by Lili-Anne. Winner of the 2021 Pulitzer Prize in drama, the play is written by Katori Hall and set in Memphis. "When it comes to wings, Cordell is king! Supported by his beau Dwayne and the best friends who serve as his fry crew, the group embarks on a fun night of pre-competition prep for Memphis's Annual "Hot Wang Festival." But when Dwayne's troubled nephew unexpectedly needs a place to stay, it quickly becomes a recipe for disaster."
MEAGAN MCNEAL (2020 3Arts/Walder Foundation Awardee)
On June 25, Meagan returns to the City Winery for another mainstage show. "Described as an embodiment of love; her music effortlessly transcends boundaries and spreads messages of love, peace, righteousness, and truth. Meagan continuously strives for improvement and positive change. Seated at the core of her artistry is the slogan, "Love is King" which serves as the driving force of her unwavering determination and open-mindedness."